US OPEN™ MUAY THAI FALL CHAMPIONSHIPS
EVENT DATES & LOCATION:  NOV 30-DEC 3rd | Scottsdale, Arizona 
We are thrilled to extend our warmest invitation to you for the highly anticipated 2023 US Open™ Muay Thai Fall Championships, hosted at the prestigious Embassy Suites by Hilton in Scottsdale, Arizona. This year's event promises to be a thrilling showcase of skill, talent, and sportsmanship, and we are excited to have you join us for this incredible Professional & Amatuer competition.

The US Open™ is one of the most prestigious Muay Thai evenTs in North America! The US Open is open to all Muay Thai athletes worldwide.
Technology
 The US Open is a leading innovator in Muay Thai event management and has played a large role in the development of groundbreaking technology that revolutionized the sport of Muay Thai.
Experience
US Open athletes can gain a year's worth of experience in just one event!  Meet and mingle with athletes from across the globe.  One community under one roof!
Safety
The US Open priortizes athlete safety.  All events are regulated by state commissions and all athletes compete under the supervison of licensed doctors, emergency medical technicians. 
Get The Experience You Crave
World-Class Athletes & Coaches
Siam Fight Productions seeks to unite the best Muay Thai athletes, coaches, and fans throughout the world at the annual US Open Muay Thai Championships!
The US Open is open to amateur and professional athletes worldwide and it's goal is to prepare U.S. Muay Thai athletes for success in international competitions, to foster solidarity throughout the international Muay Thai community and to continue to propel the sport of Muay Thai to new heights.
Live Scoring Tournament Video
Simple Yet Effective Technology
The US Open is an industry leader in safety as well as technology for the sport of Muay Thai in the United States.  We are happy to partner with Kihapp to provide a straight-forward tournament management  solution.

Support
Questions?  Check out our FAQs.  If you still need help, please submit a trouble ticket to reach our support team.
Stay Up To Date With The Latest Updates and Event Info
Buy something cool from one of our sponsor partners! Thank You ;o)
"A great & well run event! It is extremely difficult to manage a crowd of that size with that many variables, but the folks at USMTO and Siam did it very well. Weigh ins, medicals, etc. were done very quickly compared to other events. The brackets & bout orders were done the night before which gave our team enough time to plan logistics for the next day."
Emily Ann Nielsen, Revolution Muay Thai – Athlete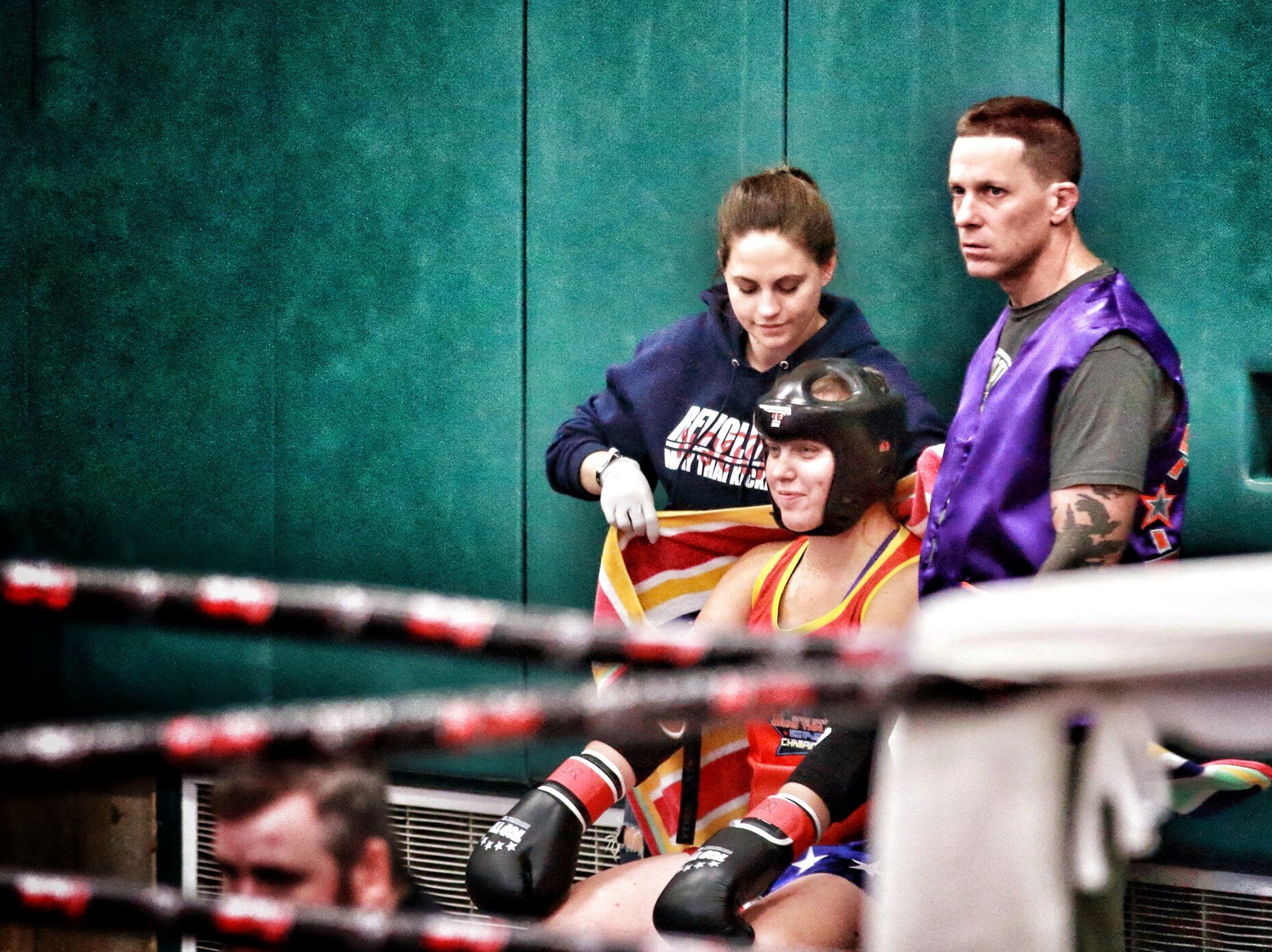 Start by going to your preferred event page, and begin the registration process.